Greenhouse Kits
Starter Kits to Engineered Powerhouses.
Engineered Designs
Professional Solutions for Pro Farmers.
Light Deprivation
Be "Forever Flowering" like us!
We have a greenhouse design for every need.
Greenhouses can be built in various stages and having the ability to upgrade in the future allows for flexibility and scalability. At FFG, we design our greenhouses to meet any budget with the ability to upgrade when you are ready. Join the FFG Family!
Reduced Production Costs
Designed to reduce reliance on mechanical ventilation, saving thousands on energy spent on moving air. Our properly designed growing environment reduces the need for pesticides and fungicides, allowing the farmer to focus on cultivating top shelf products.
Code and Non-Code
We offer non-code structures for Ag Exempt farms and we also offer code "wet stamp" structures that meet  county and state requirements. Site-specific engineered plans for greenhouses are available to ensure your compliance with your local permitting agency.
Co-Branded Experience
Decades of experience have led us to partner with some of the most respected companies in the industry. Greehouse packages are comprised of several different manufactured products including fans, plastics, controls, and metal. 
Customer Service
Our customer service team provides the best support in the industry. Phone and e-mails are answered during business hours and messages returened promptly. Customer service support extends after your purchase and we are readily available for our customers for years to come.
Browse our Greenhouse Packages!
The Licensed Producer
Built for longevity, effectiveness, and reliability. With a 3:1 ratio of Flowering to Veg, a central work and equipment corridor, mechanical and passive cooling and ventilation, screen entry vestibules for plant health security and over 80% reduction in concrete costs during construction when compared to other leading companies, the Licensed Producer greenhouses take the guesswork out of greenhouse design and only provide solutions to your continued success.
The Original Gardener
The Original Gardener model is well known for its value in high volume production facilities and high wind/snow loads. It is the ideal structure for year-round production and for covering large areas under a continuous roof. 
Original Gardener Greenhouses provide the highest vertical growth height and are capable of being gutter connected to meet acreage size dimensions. The structure is built to last with 4″ square sidewall columns and knee braces to provide ample wind and snow loads. The OG frame can be glazed with sheet metal and insulated for use as an office or warehouse space while still being connected to your growing environment, creating a more fluid and secure work environment.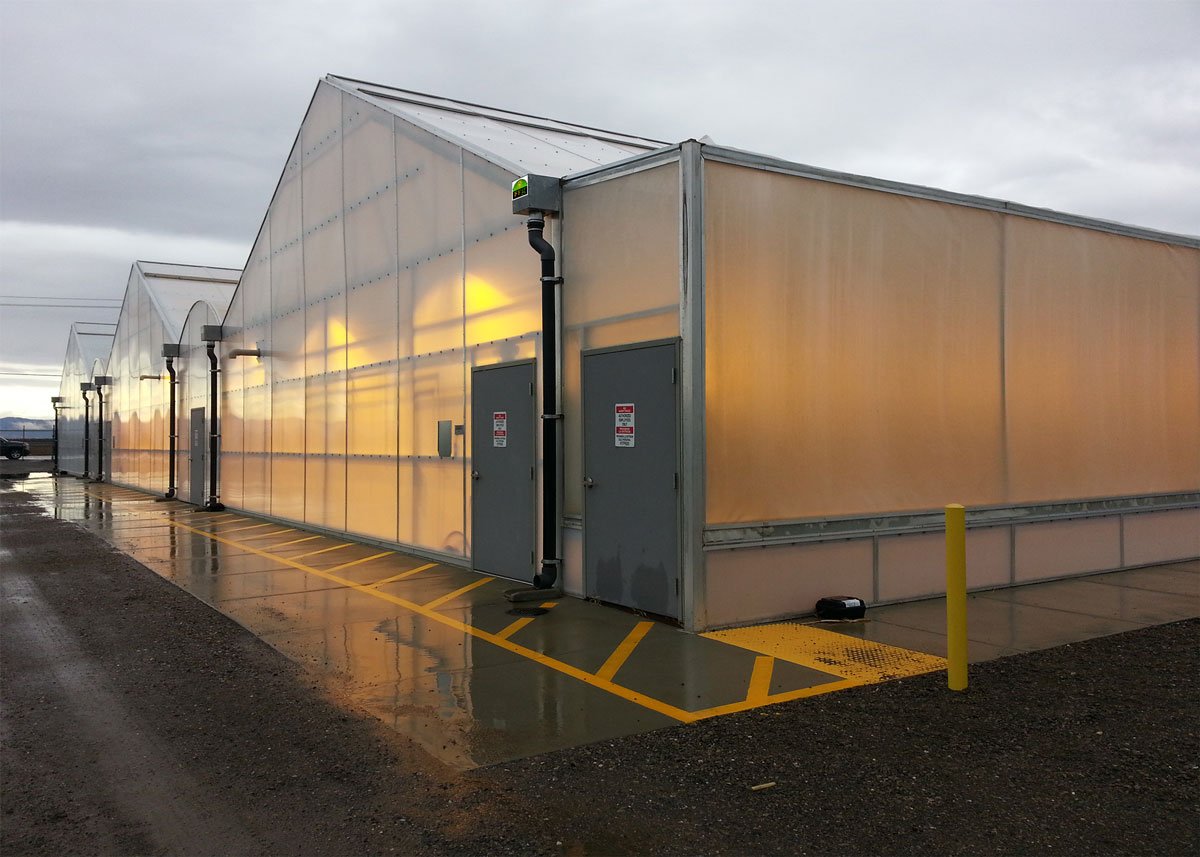 The Northern Latitude
Our most popular greenhouse model is the Northern Latitude. These greenhouses come in a 4′ and 6′ on center frame. You can watch a 16-second video of the Northern Latitude in action HERE. The 4′ is built for extra high wind and heavier snow loads. The 6′ wall can handle moderate wind and snow. It's always best to check with your local building department and find out what the requirements are for an agricultural structure in your specific area.
Add the FFG AutoFlower Kit to this unit and bring your greenhouses to a whole new level.
The Cold Frame
The Cold Frame is a great option for year-round cultivation and a great place to start for your first greenhouse. With tons of upgrade options, two width sizes, and room to grow, Cold Frame greenhouses are very popular for those on a budget. Upgrade from the Basic Package to the Classic Package for end-wall kits, dual exhaust fans, and dual intake shutters.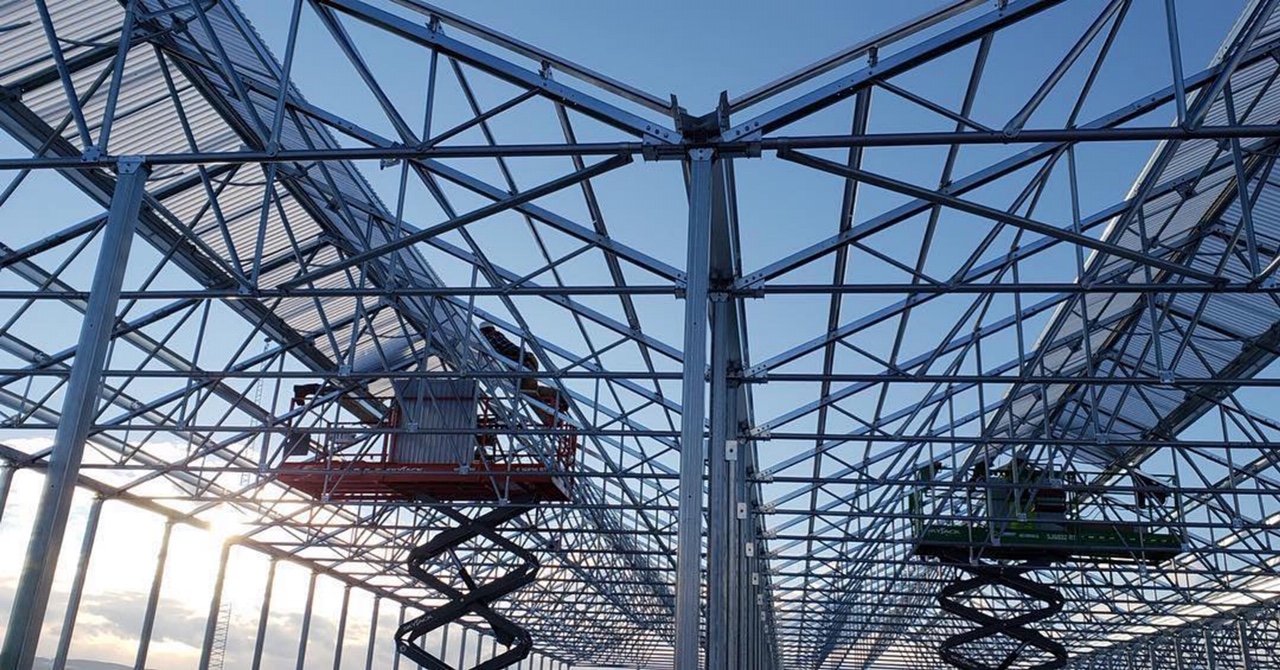 GOT QUESTIONS? WE ARE HERE TO HELP!
CALL 1-888-784-4687 NOW!
Forever Flowering has engineered greenhouses for every need and budget. Being veteran growers ourselves, we have taken every aspect of cultivation into consideration, from budget and scalability to exhaust and photoperiods. We our proud of the array of options we have to offer and are excited to welcome you to our family of successful growers!
Installation Advantages
Whether you use a recommended builder from FFG or build it yourself, FFG supplies detailed plans and tech sheets to support the build out of all of our greenhouses. Compared to other manufacturers, we pre-punch and press our parts, saving hours of labor and unnecessary wear on tools.
Value Added
What is the value of high quality? At FFG we believe it is uncompromisingly important. What is the value of degradation of your product and the reduction of quanitity by even 1%? With decades of experience we understand that even the slightest reduction in quality and quantity can make the difference of our brand being successful in today's marketplace.
Delivery Times
We pride ourselves on prompt lead times and overall fast responses to small and large orders. With some of the shortest lead times in the industry, we help you get your greenhouses up and running with the most supportive customer service available.
Made in the USA
With the majority of our products manufactured right here in the United States, you can be proud of operating only the highest quality equipment and components available on the market. Buy USA Made greenhouses!
Forever Flowering offers code and non-code greenhouses and can work with you to achieve your vision and solve your issues. We love a challenge and will spare no effort to get our customers on the track to success.
Contact Us for Quotes and Info!